Our Expert Team in Solar Consultancy is as follows:
            He is B.E., M.E. from MNIT (Formerly MERC), Jaipur with 35 years of rich experience in the field of Project/ Industrial consultancy. He is engaged in providing consultancy in Roof top and Mega watt scale solar power plants since last 1.5 year.
Recently company has participated in Jaipur Energy tech 2015. National Exhibition cum vendor development program on renewable energy (18~20 Dec. 2015) at Jaipur. Mr. Saini has also given the presentation on rooftop solar in the technical session on 19th Dec. 2015 in the said MSME exhibition.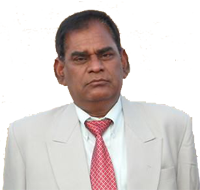 He is Mechanical Engineer from MNIT (Formerly MREC) Jaipur,  with 37 years of experience mainly in precision industry in the area of Quality and Manufacturing, developed following skills: Enhance operational efficiency and optimize resource utilization. Strategy planning for short term and long term goal, Implementing Functions of Management, Process of Management, Production engineering, reduction in cycle time with ergonomics and process layout modification, Quality improvement through 'product' to 'process' approach. Continuous improvement techniques, root cause analysis, mistake proofing, Cost reduction, innovative thinking.
In a short spell of 9 months, he has acquire a sound knowledge in the field of  Solar plants. All the skills developed during tenure of his service are going to give benefit in the area of practical implementation of Solar plants.